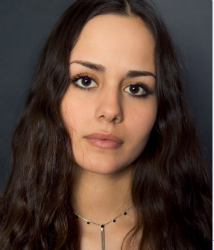 My name is Jessica; I'm a 26 years old student living near Dublin.
If like me, you are passionate about
art and culture
, this blog will hopefully stir your curiosity. Either you are an instrument enthusiast (guitar, stings, drums, base, live sound & studio), a
music
admirer, a passionate art lover (
painting
, art or visual art) or a fan of literature; you have come to the right place.
Discover promising artists, tip and tricks on maintaining your instruments, art events and exhibitions, music equipment and new literature. Because I am a fan, I'm always searching for the exciting news and events.
I am happy to share this information with you however I want this blog to be a collaborative and a participatory exchange experience, so don't hesitate to send me a message on my
Messenger mailbox
if you wish to contribute an article, a suggestion, an idea, a review or if you have an inquiry.
Making culture something new is what ArtCultureMusic.com is all about.